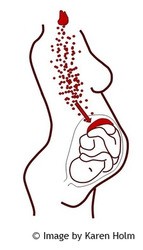 Thyroid Research is excited to launch a call for submissions for the collection 'Thyroid in reproduction'.
Guest Edited by Dr Sofie Bliddal, this series aims to present recent advances within the field of thyroid and reproduction. The call is open for any paper (reviews, research articles, unique clinical cases, any other) within the reach of the overall theme.
Please read more about this collection here, and click here to submit your manuscript.